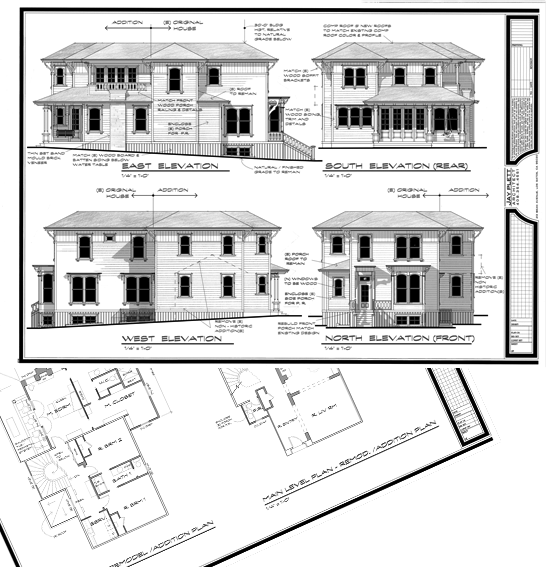 Rudy Sanchez can help You in every aspect of your design process
Rudy has been giving life to his client designs for over 30 years. His work has been used by architects, developers, and interior designers. Rudy remains at the forefront of modeling and rendering technology. This page visually walks you through the progression of your projects and describes the services offered by Rudy.
PROJECT MODELING STAGES:
1. IDEA CONCEPTION
To start the project, you need to provide Rudy with your design plans, concepts, photo images, and verbal input.
2. BASIC MASS MODEL
Rudy will then begin your project by generating a 3D SKETCHUP MODEL of your conceptual design - quickly massing up the shapes so you can easily visualize your design.
3. DESIGN REFINEMENT
The model is further refined as your design develops. The tools Rudy uses allows you to easily modify your model to compare different design, detail, and material solutions.
DESIGN PRESENTATION OPTIONS
At any point in your design process, Rudy can generate the following types of visual presentations from the 3D model:
RENDERINGS
Rudy takes your 3D model and then offers various rendering styles - from traditional hand drawn to computer generated; from a more free-hand, loose style to a more highly detailed, sharply defined presentation; or anywhere in-between.
2D PLANS
The 3D model Rudy creates can be dynamically linked to 2D plans and elevations. Meaning, if plans and elevations are needed, any changes to your 3D model are instantly updated to your 2D plans.
ANIMATIONS
From the 3D model, Rudy can create an animated fly-through of your project. Animation can include 360 degree aerials and interior walk-throughs. Soundscapes can be added to enhance the visual experience.
image credit: designed by Jay Plett Architect